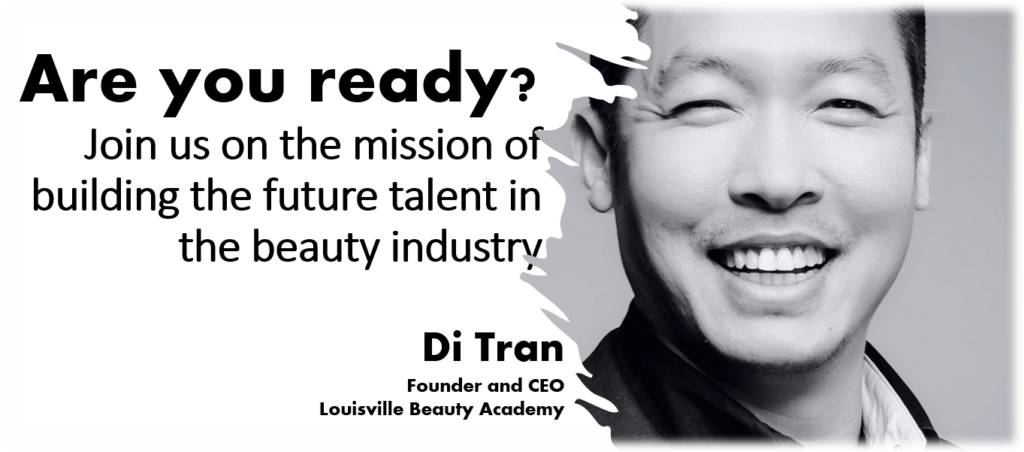 Are you passionate about the world of beauty and eager to share your knowledge and skills with others? Look no further! Louisville Beauty Academy is seeking dedicated professionals like you to join our team and become a part of our thriving community. As an esteemed beauty school that is all about true workforce development, we are committed to teaching people the craft of beauty in various disciplines including Cosmetology, Nail Technology, Esthetic and Styling, and our esteemed instructor program.
Why join Louisville Beauty Academy?
Impactful Work: At Louisville Beauty Academy, you will have the opportunity to make a meaningful difference in people's lives. Our focus on true workforce development means that we are dedicated to equipping our students with the skills and knowledge they need to succeed in the beauty industry. By joining our team, you will play a vital role in shaping the future of aspiring beauty professionals and empowering them to achieve their dreams.
Impressive Track Record: With over 1000+ graduates in the last several years and a continuous stream of students graduating weekly, Louisville Beauty Academy has established itself as a leading institution in the beauty education sector. Our commitment to excellence and dedication to producing skilled professionals have earned us a reputation that is second to none.
Supportive Community: At Louisville Beauty Academy, we believe in the power of community and collaboration. By joining our organization, you will become a part of a tight-knit community that enables and supports one another. Our team is comprised of passionate individuals who are dedicated to helping each other grow and thrive. Together, we create an environment that fosters creativity, innovation, and personal development.
If you are a passionate beauty professional who is eager to inspire others and contribute to true workforce development, we would love to hear from you. Join Louisville Beauty Academy and become a part of an organization that is dedicated to teaching the craft of beauty, empowering students, and fostering a supportive community.
To apply, please text your full name and instructor license number to the school at 502-625-5531. We look forward to hearing from you and welcoming you to our team as we shape the future of the beauty industry together!