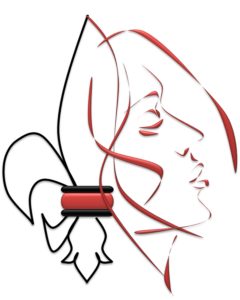 What is the new Kentucky Law for Cosmetology, Aesthetic and Nail Technology?

Reduce Hours

Aesthetics – 1000 to 750 hours
Nail Technology – 600 to 450 hours
Instructors – 1000 to 750 hours
NOTE:

Those who already enrolled in school (any school) and current have credit hour will have to complete 1000 hours for aesthetic, and 600 hours for nails

Independent Contractor License

No longer needed
Independent Contractor licenses are no longer required by the KBC. All space leasing,
employment terms, and booth rental agreements are between business owners and licensees

When is the school open?
How to get in contact with us about registration?

Please send all your question to LBeautyAcademy@gmail.com, and we will have our staff contact you directly.
Provide us the following info:

Name
Phone number (cell/home) – textable or not
Email
Educational track you are looking to register

What is Cost for Educational Track?

50%-62% Tuition Scholarship is available now for ALL NEW STUDENTS

Full-Time (30-40 hours/wee) –

62% Scholarship = $4.5/hour 

Take this amount per hour and multiply any track required total hours for tuition cost

Is there other cost and fee?

YES

One time application fee
Kit and Books

What type of payment does Louisville Beauty Academy Accept?

We accept all payment types

Check
Cash
Money Order
Credit Card of all type

3% will be applied in addition to the total amount

Is there payment plan?

YES

Deposit at Enrollment time

Nail Technology: $1,200
Aesthetic: $1,500
Cosmetology: $1,900

The rest of tuition is divided up among # of month you spend in school (refer to 9 item below)

Each month you pay at beginning of the month

Are we hiring?

Yes, we are hiring cosmetology instructor and aesthetic instructor

How long do I need to go school for?

Based on you, at our school – we built on affordability and flexibility, therefore we work with you on your schedule and length of time spent in school depends on it.
Required by State Board of Cosmetology of Kentucky

Cosmetology – 1500 Hours

With 30-40 hours/Week (Full-Time) – It takes 9-10 Months

Aesthetic – 750 Hours

With 30-40 hours/Week (Full-Time) – It takes 4-5 Months

Nail Technology – 450 Hours

With 30-40 hours/Week (Full-Time) – It takes 2-3 Months

Cosmetology Instructor – 750 Hours

With 30-40 hours/Week (Full-Time) – It takes 4-5 Months

Is your academy accredited and national recognized by the NACCAS. Will there be any problems taking the state board exam?

All beauty/cosmetology school is controlled, regulated and licensed to open by State Board of Cosmetology of Kentucky. Your school hour is directly logged into state board of Kentucky system – SO OF COURSE, ALL SCHOOL (Louisville Beauty Academy included) PREPARES YOU TO TAKE AND PASS EXAM AT STATE BOARD

Listed under State Board of Cosmetology of Kentucky web site

Accreditation has nothing to do with the school value nor the quality of a school education – IT ONLY MEANS you can use Federal Financial Aid 

NO, our school is not accredited by NACCAS and WE DO NOT take financial aid 

Reasons:

Federal Financial Aid requires large extra cost that our school decided not to add to our tuition cost (WE BUILD ON AFFORDABILITY AND FLEXIBILITY)

Extensive and lot of documentation and process – this breaks our student affordability
Rigid in requirement student schedule and time log in – this break our student flexibility (we focus and promote student to work and school at the same time)

This school is a new school under 2 years – requires by NACCAS for application

Please read our article on school value and myth with accreditation

How does Louisville Beauty Academy help graduate student job finding and placement after graduation?

All or most of Louisville Beauty Academy students are already booked/recruited by 1-2 salons before graduation

This means 2 things:

Louisville Beauty Academy is trusted and focused to develop future professional with skills and heart for this business
Demands for this market is high for our future professionals

Louisville Beauty Academy LLC is connected locally with local salons (Hair, Nails, and Aesthetic) to help guide and making recommendation for you in job finding
Louisville Beauty Academy LLC also partners with other LLCs in beauty industry business local to take on talents as available
Our school takes pride and measures our success internally on company level by our students success in school and after graduation – so we do take this seriously even when nothing can be guarantee
NOTE:

Job finding/placement is never guaranteed – Louisville Beauty Academy LLC also does NOT guarantees you will get a job 
NONE OF THESE ARE CONTRACTUAL AGREEMENT BETWEEN SCHOOL AND ANY STUDENT. Everything is up for changes by Louisville Beauty Academy LLC. Please ensure that you fully understand your student agreement at the time of enrollment.