For many immigrants, the thought of attending beauty school and obtaining a license to legally practice beauty services can be a daunting and fearful experience, especially for those who are limited in their English proficiency. However, immigrants such as Vietnamese, Ukrainians, Latinos, Spanish, and others can take comfort in the fact that Di Tran, the CEO and owner of Louisville Beauty Academy, was once in their shoes.
Di Tran immigrated to the United States 27 years ago with zero English proficiency. However, with hard work and dedication, he built the Louisville Beauty Academy with an emphasis on assisting immigrants and underserved populations in achieving their dreams of becoming licensed beauty professionals.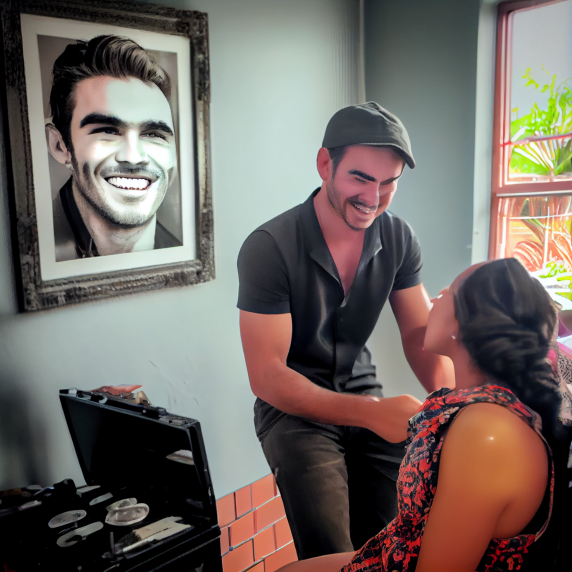 The beauty industry is a billion-dollar industry that requires skillful professionals, and it provides a great opportunity for immigrants to establish themselves in the market. Di Tran's family and everyone else, regardless of their background, can benefit from this industry if they are willing to put in the effort and study hard.
Di Tran understands firsthand how challenging it can be to learn a new language and navigate a new culture, and he has incorporated his experiences into the training program at Louisville Beauty Academy. The training is designed to be simple and easy to follow, with a focus on easing the learning process for students who are limited in their English proficiency.
Di Tran's success story should serve as inspiration to all immigrants who are considering pursuing a career in the beauty industry. With dedication and patience, anyone can achieve their dreams, regardless of their background or language proficiency.
So if you are an immigrant who is considering attending beauty school, do not let fear or language barriers hold you back. Take comfort in the fact that there are people like Di Tran who understand your struggles and have designed training programs specifically for individuals like you. With effort and patience, you too can become a successful beauty professional and contribute to the thriving beauty industry.