In the effort of grooming future beauty (cosmetology, esthetic, and nail technology) instructors, and community rise back effort from pandemic, Louisville Beauty Academy is offering 100% of tuition scholarship ($8,300) = FREE TUITION for Licensed Beauty Instructor programs, thanks to school's partner Louisville Fund A Student Foundation.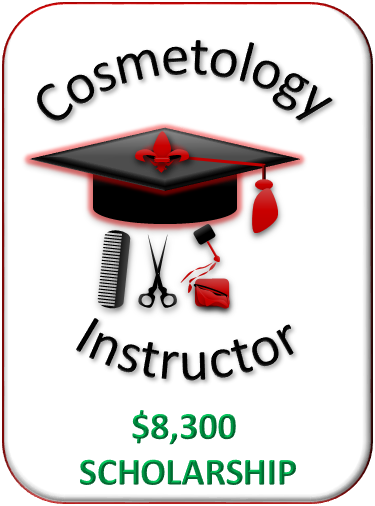 Louisville Beauty Academy instructor program's total package price is $11,652. With this scholarship, our students would only be accountable for the instructor program student kits, books and fees that would equals two $1800 enrollment deposit and $200/month for 5 months (small payment plan with zero interest.
What's the Catch?
The catch is that student with this scholarship are committed to completing this program in seven months; which full time student only need 4.5 months to finish and pass the Kentucky State Board exam in 2 months after graduation. He/she is also committed to working for Louisville Beauty Academy for 2 years.
Text us today for questions at Louisville Beauty Academy enrollment 502-625-5531
Instructor Program Requirement
Must be a currently licensed cosmetologist, esthetician or nail technician, must have been licensed at least one (1) year
As of Dec 2021, Kentucky State Board of Cosmetology is allowing 325 hours theory study of total 750 hours for Instructor Apprentice to be studied online. This is the ONLY program that has online study options now